Others have written before on Drown Unbound with advice about the process of applying to PhD programs, here and here. Jimmy, Kyle, and Megan offer excellent advice in these posts; however, I'm writing to add one or two additional and, I think, crucial pieces of advice.
Start Now
If you are a first year MA student and you have already decided you want to pursue a PhD (a difficult decision in itself, particularly given the abysmal state of the job market), start researching schools now. Talk to the profs in your field, particularly the person with whom you're writing a thesis, and ask their recommendations for PhD programs strong in your research field. Look at some of your favorite scholarship, and take note of where the authors teach. Read through your chosen departments' websites, looking for potentially good fits. Using all of this information, develop a reasonably expansive list of schools where you might want to apply, and do so this semester.
I recommend the following timeline, so that you don't feel like you're losing your mind during the Fall application semester:
Spring: research and compile list of programs. Create a spreadsheet listing vital statistics and application requirements, to help you keep them straight.
Summer: write your personal statement and revise your writing sample. Consider having two versions, longer and shorter, ready to go. Finalize your list of schools.
Fall: Start applying!
(If you decide to take time between your MA and your PhD, this timeline still applies!)
2. Take time off if you need it
If you aren't sure academia is for you, or if you don't exactly know what your research field will be, take a year or several before applying to the PhD. It can help you clarify what you really want, including whether you really want to brave the multi-year gauntlet that is a PhD (the average time to degree in the humanities is 9 years, but let's try to finish in less than that!). Things to consider while you contemplate:
Can you wait that long before officially starting your professional career?Of course, you will spend this time building your academic profile and setting the foundation for your career, but do you feel comfortable doing so over the course of several years on a stipend, rather than a salary?
What about graduate school do you like the most? Coursework? Research? General intellectual engagement? Teaching? Can you do your favorite thing without getting a PhD?
Are you a solitary worker? In other words, your primary work after you finish courses will be done on your own- reading your exam list, writing your unique dissertation. Do you thrive in a more communal work environment, like a traditional 9-5 office setting, or are you happy working alone and setting your own hours, timeline, and pace?
3. Funding is Fundamental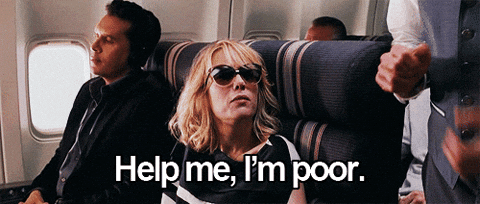 Do not go into debt for a PhD. The job market is not stable enough to guarantee that your PhD will offer you a way to pay off student loans. Look for programs that give you tuition remission and funding. Also consider what those funding packages look like– graduate/research assistantship? Teaching assistantship? Fellowship?
Final thoughts, courtesy of marine life:
Further Reading: "On the Art of Selecting a Grad Program"